We have revamped the Coffee House. From now on, the Coffee House Challenge will consist of 300 quests and it can be refreshed weekly after you click on refresh. There are two difficulty modes you can choose from. The harder the tasks, the better the rewards. But don't worry, you will be able to refresh it 3 times for free.
Note: If you finish all 300 quests before the reset time, you will need to wait until Friday to refresh it. However, you can also take your time and finish the quests at your own pace.
There will be 5 types of quests which are: the Fishing quest, Donating quest, Cooking quest, Planting quest and a Quiz.
Pet Search Feature
While doing the Coffee House quests, you can ask your Pet to help you finish the quests by having them search for the item you need on your farm.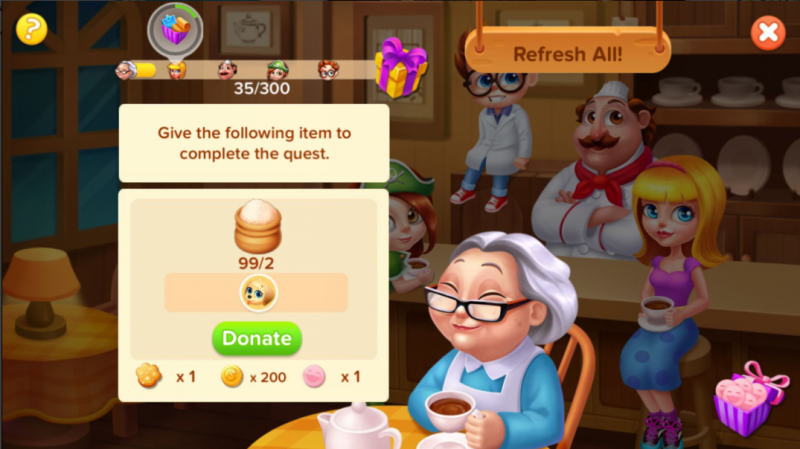 Tap on the Pet icon and a new panel will appear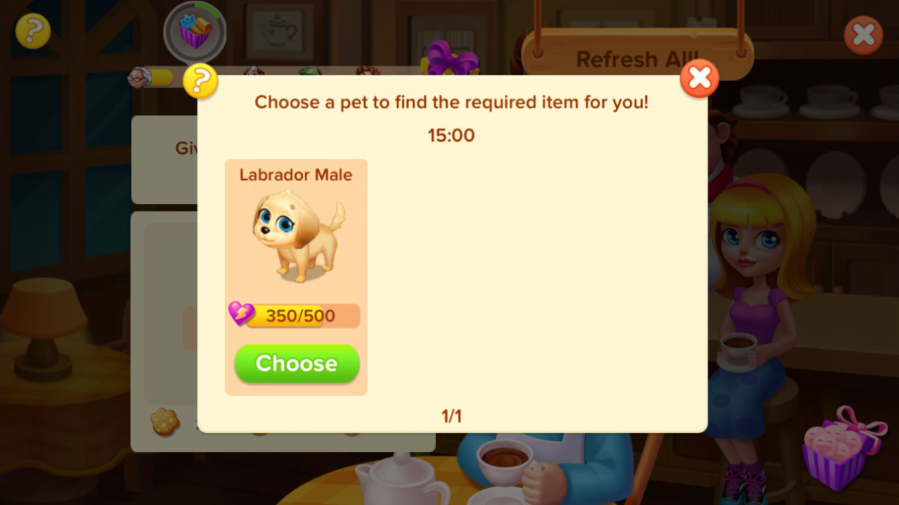 Choose the Pet and then that Pet will have 15 minutes to search for the item on your farm. If you're lucky, your Pet will be able to find the item very quickly, but there is always a chance that your Pet won't be able to find it.
Note: This feature can only be used once per quest and when your Pet is searching for an item, it can't be used to dig up chests or bargain with your Guests.
Ask for help from the Community
If your pet has failed to find an item, the Community help button will appear. You can only ask for help once per day.
As for the Community members, they can help members who asked for help with Coffee House tasks 5 times per day and will get Reputation Points and coins as a reward.
Coffee House Quest Reward
Every quest will give you a Pet Cookie, a Smiley Point and Coins as rewards. After every 30 quests that you finish, you will get a chance to get a special reward which contains a Pet Equip Scroll. After you have finished all 300 quests, you will get a Final Reward:
1-Star Final Reward gives a Level 10 Pet Book
2-Star Final Reward gives a Level 20 Pet Book