Have you already reached level 23? Now you can unlock Darryl's House right next to the building area. You can decorate Darryl's House any way you want! Darryl can talk, give you game tips and interact with furniture. He will even give you gifts every day!
How does Darryl's House work?
House Points 
Every item of furniture you place in the House gives you House Points. Please note that there is a limit for how many furniture items of each type are counted towards your House Points score. After reaching the limit, extra furniture items won't be counted. But if, after reaching the limit, you buy a furniture item with more House Points, it will count towards your score instead of the previous item with the lowest score. You can check your total number of House Points by tapping the bucket with blue paint next to the House.
* Wallpaper, Partitions and Floor don't count towards House Points.
* Furniture items cannot be sold, you can only store them in the Furniture Warehouse.
Furnishing Level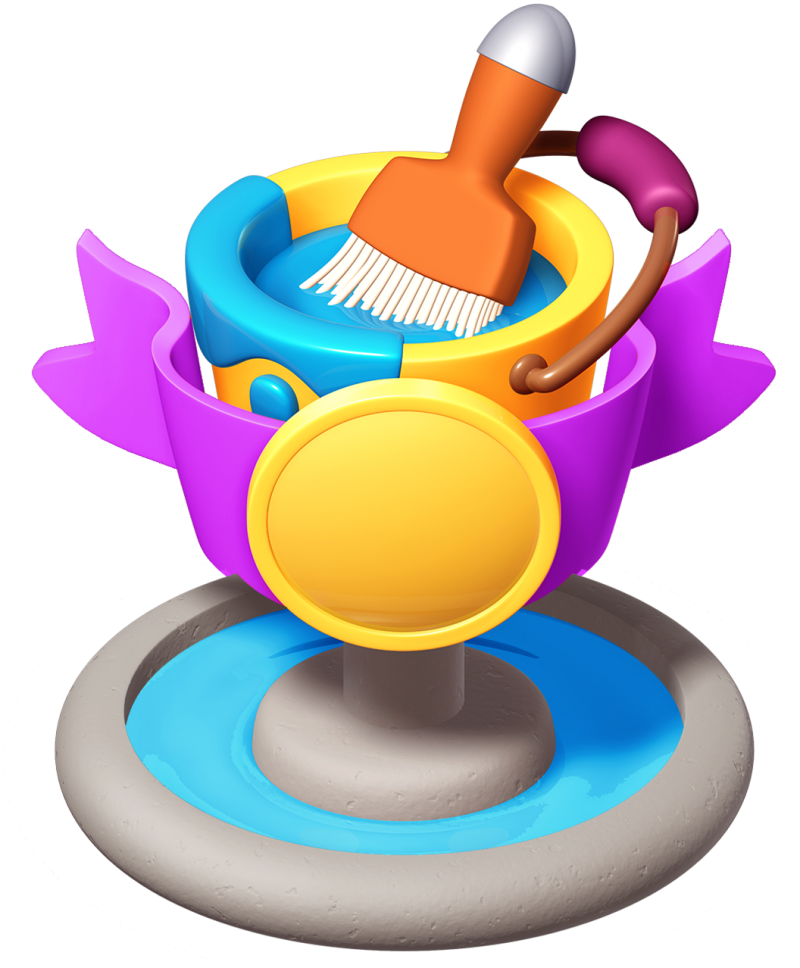 Furnishing level is determined by your House Points. Every day you can claim a reward the contents of which depend on your Furnishing level. You can see your level on the bucket with blue paint located next to the House. After claiming the reward, a countdown will start showing how much time is left until the next reward. The higher your Furnishing level, the better your rewards will be.
Can I change Darryl's outfit?
You can choose a new outfit for Darryl from a Wardrobe in the House (you can buy and place many Wardrobes in the House). New outfits will be coming soon in the Exhibition (the small building next to the bucket of paint). Stay tuned!