Triumph Pass is a brand new feature introduced in version 2.11.0. Join the Triumph Pass Event to win rare rewards and resources that will help you develop your Base!
What is more, during the event you can get Triumph Key and Triumph Crate, open the crates you can win rare items!
How to Participate?
Tap the upper right corner

you can enter into the event page.
There are three levels of Pass in this event: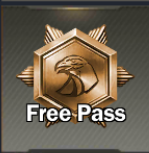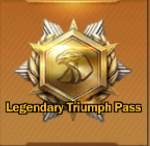 The [Free Pass] is open to all Commanders, upgrade the Free Pass to [Triumph Pass] and [Legendary Triumph Pass] you can unlock corresponding rewards.
By completing the missions you can get EXP and level up your pass level, and get rewards for each level you achieved,
Rules
1. The Triumph Pass Event occurs regularly, lasting for 2-4 weeks each time.
2. Every Commander will receive a Free Pass at the beginning of the event, and you can unlock rewards as your level increases.
3. During the event, Commanders earn experience by completing various Missions, all of which level up your Pass and earn you rewards.
4. Commanders can unlock the Triumph Pass and the Legendary Triumph Pass at any time, which will earn them an EXP bonus and various rewards.
5. When you unlock/purchase a new Pass, you'll receive all of the rewards from the previous levels.
6. Join the Daily Mission and the Triumph Mission to earn EXP and level up your Pass.
7. The Daily Mission resets daily, at which time all unfinished missions will also reset.
8. The Triumph Mission resets each week, at which time all unfinished missions will also be reset.
9. All unclaimed EXP from completed missions will be stored. You can claim it at any time.
10. The Triumph Crates will disappear when the event ended, please take advantage of the crates in time.
How to Level Up My Pass?
You can check your [Missions] in the event page, by completing missions you can get EXP for your Pass and level it up. The Triumph Mission only unlock after your Pass is upgraded to [Triumph Pass] level.
Missions refresh daily at 00:00 UTC, but any unclaimed EXP will be saved. Every time you level up your Pass you can get corresponding rewards.
Ways to Get Triumph Keys for Triumph Crates? What are the Rewards?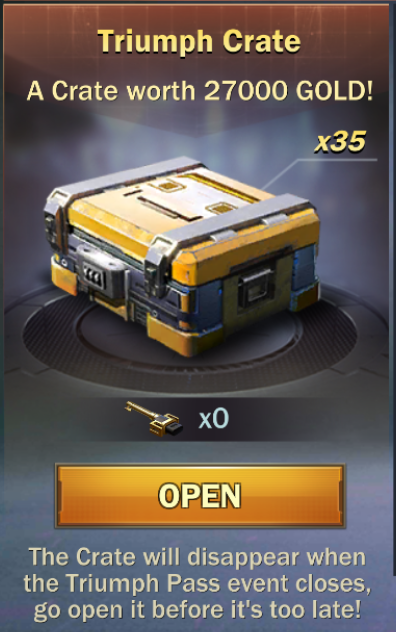 You can use Triumph Keys to open the crates during this event.
Ways to acquire Triumph Key: 1. Purchase related packs 2. Level up your Pass.
There are fantastic rewards in Triumph Crates, besides resources rewards and some useful items, you have a chance to get these rare items: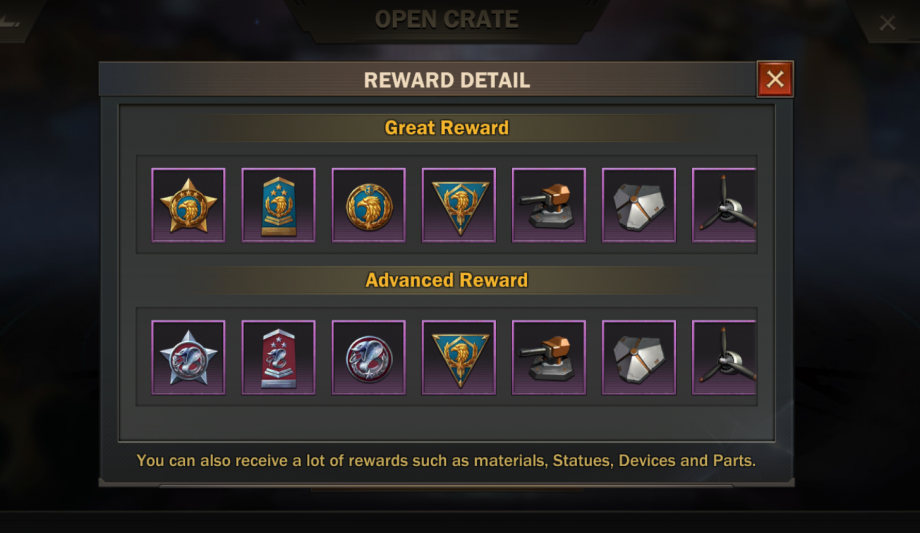 What are you waiting for? Come and join in!