At level 30, you'll be able to build a bistro outside your farm, where you can serve your guests tasty meals made from your farm-fresh produce. Just click on the floating cutlery by the river: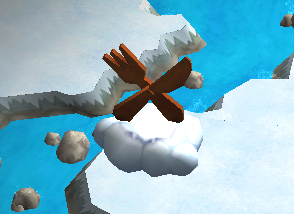 It costs 30 Diamonds to unlock the bistro. Once unlocked, you'll find it to the west of your farm.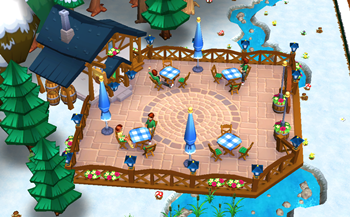 Serving Customers
Your goal at the bistro is to serve your customers as quickly as possible. When you click on the bistro, you'll see the pending orders: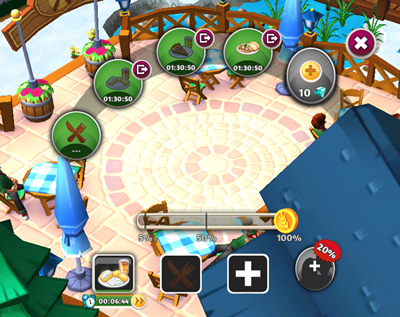 Completing orders works like other productions. You can see which ingredients are required by clicking and holding the requested menu item: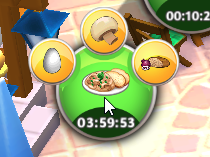 If you have the required ingredients (or want to skip them for Diamonds), just drag the meal into one of the production slots. When it's ready for pick up, click on it to serve the customer. This will give you Coins and experience points.
The faster you serve customers, the more they'll pay. You can see your current tip level in the center of the screen: