We have created a list of the top mobile strategy games similar to Rise of Kingdoms, featuring impressive visuals and captivating gameplay.
Rise of Kingdoms has been one of the most successful and well-liked real-time strategy mobile games in the past decade. It offers a blend of traditional strategy gameplay, dynamic commanders, various units, and an engaging storyline. Additionally, selecting one of the best civilizations in the game will influence your progress throughout the game. However, several new games have emerged in recent years, offering a comparable experience.
To assist you in discovering the best games like Rise of Kingdoms to play in 2023, we've curated this list. Most of these games have stunning graphics and are relatively recent. Some of these games were even released in 2023, guaranteeing a fresh gaming experience for you!
1. Call of Dragons
Call of Dragons is a superb game that we highly recommend for anyone searching for a game comparable to Rise of Kingdoms. Created by the same company, Fairlight, it provides a similar gameplay experience as Rise of Kingdoms, with even more stunning visuals and engaging content to keep you engrossed.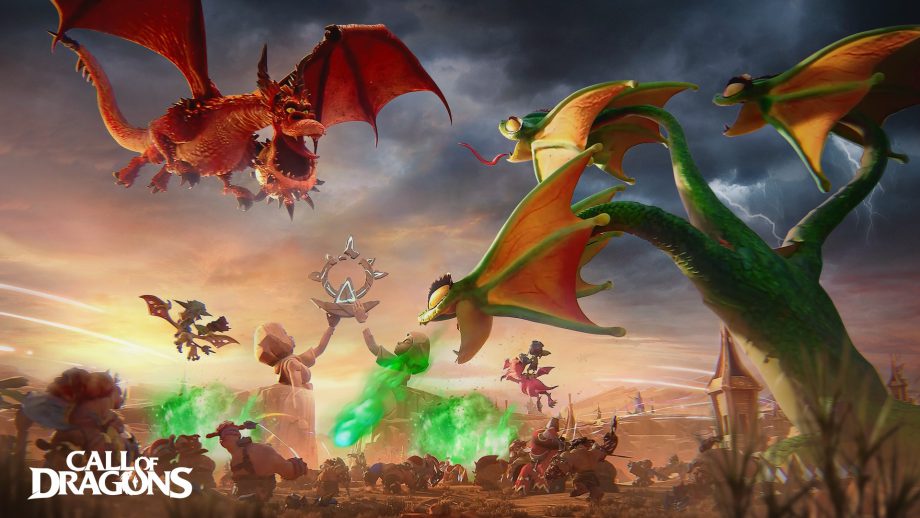 In this game, you must select one of three factions: Springwardens (Elves), League of Orders (Humans), and Wilderburg (Orcs). These factions are comparable to Rise of Kingdoms civilizations, and selecting the best Call of Dragons faction plays a vital role in your game progression. Each faction offers its own unique designs, structures, heroes, and units, giving you a distinct gaming experience.
Once you've selected your favorite faction, you can start building your own kingdom, creating legions of units and powerful heroes, and engage in battles with other players. Call of Dragons also offers the option to form or join raid groups with other players and alliances to fight against ferocious beasts known as Behemoths. The battles are challenging to win, but the rewards are fantastic.
Overall, Call of Dragons is an exceptional strategy game similar to Rise of Kingdoms that you'll undoubtedly enjoy. The best part is that you can play Call of Dragons on PC, and your progress will sync automatically across all of your devices.
2. Infinity Kingdom
Another game that shares many similarities with Rise of Kingdoms is Infinity Kingdom, developed by Yoozoo (Singapore) Pte. Ltd. It also features strategy and resource management elements, but with a unique twist of MMO fantasy.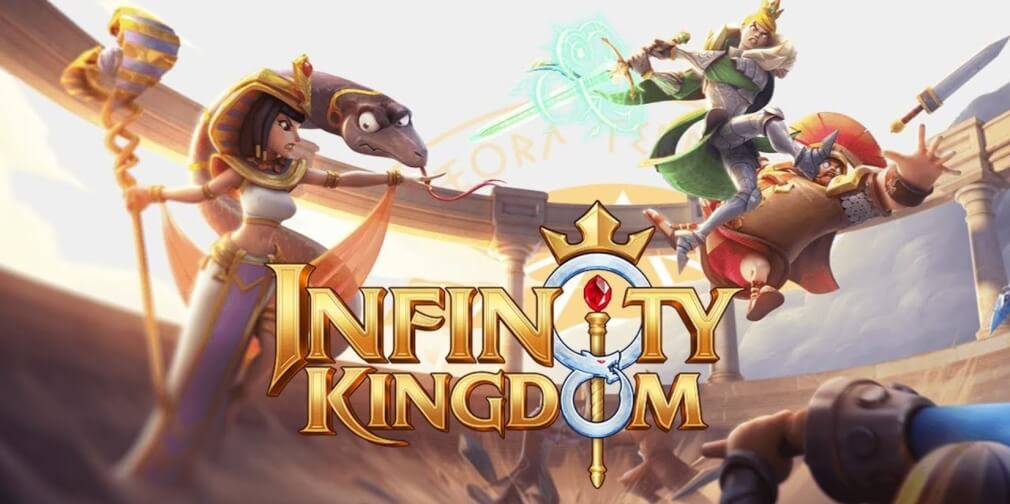 One of the most immersive aspects of Infinity Kingdom is its 3D cartoon-style world and combat view, which makes the game incredibly engaging. Additionally, the inclusion of iconic historical figures as Immortals, such as Hannibal Barca, Helen of Troy, and Julius Caesar, adds another layer of depth to the strategy gameplay.
In the game, you must defend Norheim land, pick from three kingdoms (Ruslan, Ydvia, and Vitas), and fight against evil gnomes who have taken over the land, including your town. As with most strategy mobile games, you can form alliances with other players, recruit powerful Immortals, and rebuild your city with a variety of buildings and research options.
Infinity Kingdom is available on Android, iOS, PC, and macOS, and was released on January 27, 2021. If you're a fan of Rise of Kingdoms, you'll definitely want to give Infinity Kingdom a try.
3. Rise of Empires: Ice and Fire
Rise of Empires: Ice and Fire is another great option for those who are looking for a game similar to Rise of Kingdoms. This medieval MMO strategy game for mobile devices has become one of my favorites since I started playing it in early 2020. The game's captivating strategic gameplay and the large community of players constantly competing with each other make it an exciting choice.
The game features different classes, units, and a huge collection of heroes, each with its own unique abilities. Rise of Empires is super fun to play, and there are plenty of events to keep you busy. You can fight Giants and various types of bandits on the map, which will help you develop your heroes and earn rewards. You can also send your troops to gather resources or complete Province Quests and gain experience to further upgrade your chosen class.
Additionally, you can raise a Red dragon to help strengthen your army and city. It can help you battle and provide you with amazing bonuses for your city's growth in general. Rise of Empires has plenty of daily and weekly events and challenges that will keep you coming back for more.
4. Game of Empires
Game of Empires is a strategy game that offers a mix of familiar elements for Rise of Kingdoms players and classic Age of Empires graphics. With eight ancient civilizations to choose from, each with its unique set of heroes and units, you'll have a lot of options.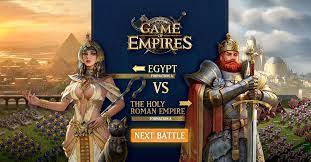 As the ruler of your chosen civilization, you'll recruit villagers to build farms, research new technologies, train powerful troops, attack barbarians or other players, and participate in events with your alliance. You'll also have the opportunity to recruit legendary figures such as Pompey, Mulan, and Vlad Dracula as your heroes.
5. Age of Frostfall
Developed by Warmest Good Limited, Age of Frostfall is a strategy game available for Android that offers a blend of PvP battles and fighting hordes of undead monsters. The game takes place in a world that has been conquered by undead forces, and your task is to build a powerful kingdom and train an army to fight against the monsters.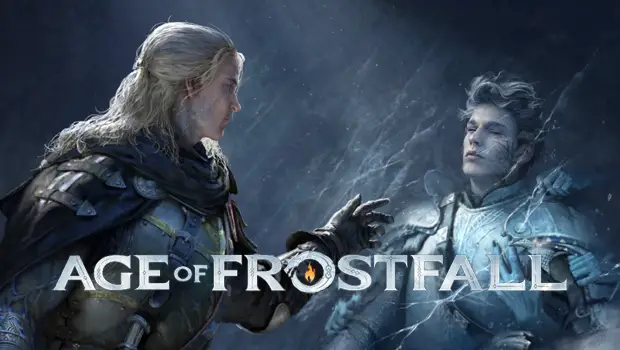 The gameplay mechanics feature strategic combat, city-building, and diplomacy, similar to Rise of Kingdoms. You can recruit heroes with different specializations and skills to build a powerful army. One unique aspect of Age of Frostfall is the ability to raise and customize your dragon by increasing its level and equipping it with a series of powerful skills that can benefit both your city's economy and military capabilities.
6. Viking Rise
"Viking Rise" is a new strategy game developed by IGG, the team behind the popular game Lords Mobile: Kingdom Wars. The game, released on December 22, 2022, is set in a Viking world and offers stunning visuals, an engaging campaign with numerous missions and chapters.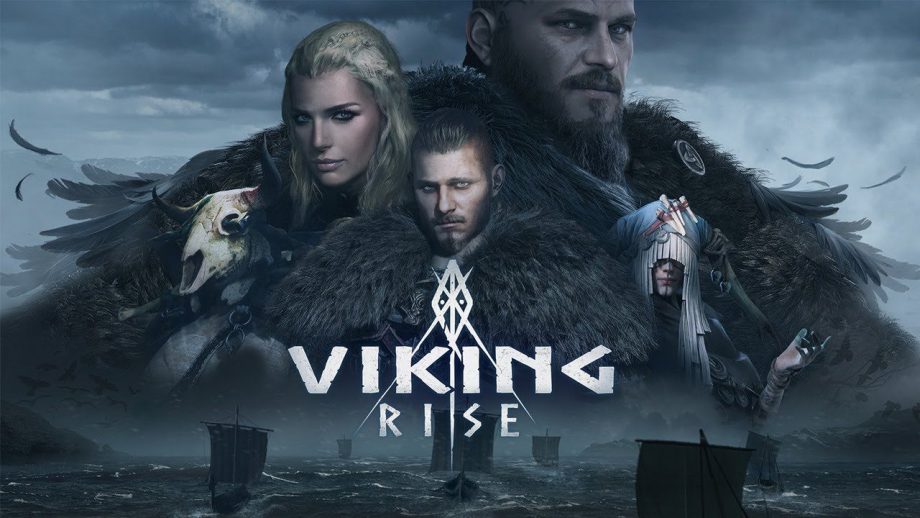 The game is similar to Rise of Kingdoms, where you'll need to build your own city, form a team of powerful Viking heroes, and conquer lands. The game features many iconic characters from Norse sagas, including Valkyrie, as well as some characters inspired by the TV series Vikings, such as Ragnar, Lagertha, and Bjorn.
In addition to building your city and conquering lands, you can also hunt beasts, explore mysterious caves, discover hidden treasures, and conquer villages. You can assign skilled workers and heroes to the villages to gain buffs and rewards, making the game more immersive and exciting.
7. Nations of Darkness
Nations of Darkness is a captivating kingdom-building mobile game developed by StarFortune. The game features four factions – Vampire, Werewolf, Hunter, and Mage – each with its own unique advantages and over 60 heroes to choose from. Released in January 2023, the game is available on both Android and iOS platforms.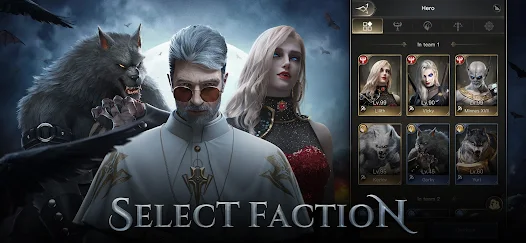 Set in a colorful fantasy world, Nations of Darkness combines modern and medieval elements with gothic structure designs and a dark fantasy atmosphere. As the ruler of your kingdom, you must build and manage your empire, recruit powerful troops, and heroes, and conquer lands to reconquer your territory.
The game offers a blend of PvP and PvE activities, and you can form alliances with other players to achieve your goals. Additionally, you can hire a steward to help you organize tasks and offer you bonuses as you increase your loyalty level. Overall, Nations of Darkness offers an exciting and engaging gaming experience for fans of kingdom-building and strategy games.
8. Merger Legion
Developer by Karma Game, Merger Legion is a strategy game that introduces a unique gameplay mechanic of merging units or buildings, rather than waiting for long upgrade times. You can merge two units or buildings of the same level to instantly upgrade them to the next level, which makes it a fun and satisfying experience.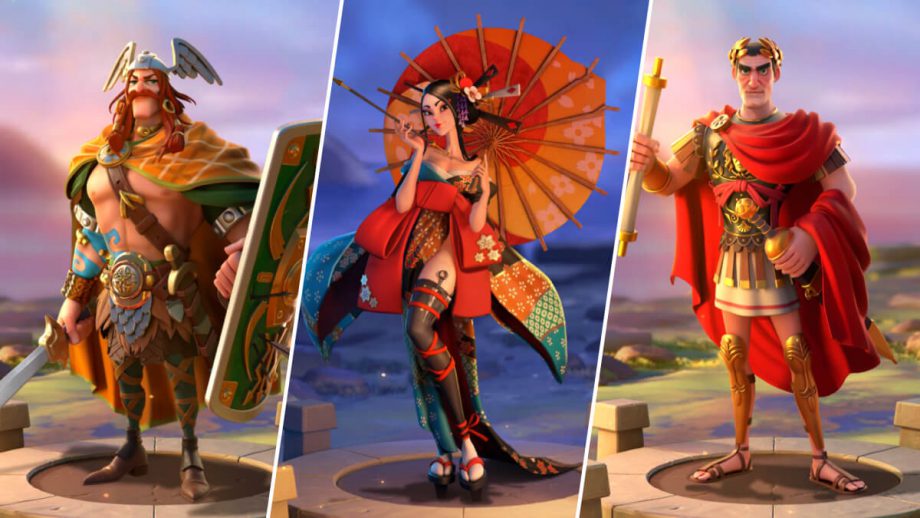 In this game, you have to recruit strong heroes such as Cleopatra, Spartacus, Leonidas, and Caesar to lead your troops into battles. You'll progress through different ages, from the Stone Age to the Imperial Age, while acquiring unique resources and fighting fierce enemies. The game is available on both Android and iOS platforms, and it offers a blend of strategy, build and battle, and PvP elements.
9. Kingdom Maker
Kingdom Maker is a 3D fantasy world mobile game that allows players to build and expand their own kingdom. Starting with a small village, you gradually develop your land into an expansive realm by upgrading buildings, researching technologies, and recruiting champions – similar to Rise of Kingdoms.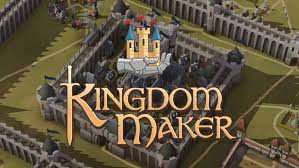 A unique feature of this game is the ability to customize and breed your own family of nobles, each with unique traits and capabilities that can be unlocked by leveling them up.
Apart from the main campaign that offers numerous missions, you can also participate in PvP battles against other players to test your power.
The graphics are impressive, although they may run slow on older phones as your city grows. For the best gaming experience, be sure to check out our Kingdom Maker guide.
10. Forge of Empires
Forge of Empires is one of the oldest and most established city-building mobile games similar to Rise of Kingdoms. Although the graphics may not look as visually stunning as other modern games included in this list, Forge of Empires offers one of the richest contents and a large community of players from all over the world.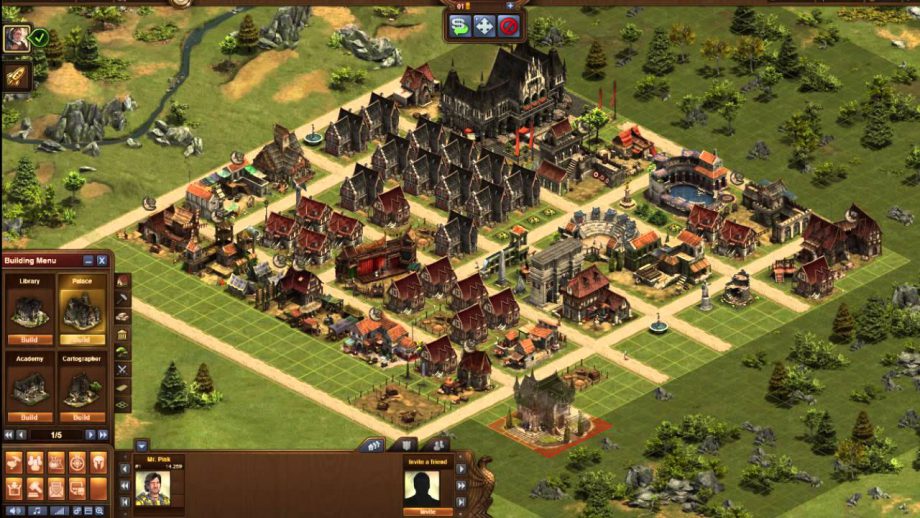 When you start playing, you'll be guided by Ragu Silvertongue, your loyal assistant, who will help you build up your kingdom from scratch and teach you the basics. As you progress, you will be able to explore over 20+ ages, from the Bronze Age up to the Late Middle Ages and various futuristic eras.
You can also take part in PvP battles, join alliances with other players to grow your empire faster, and complete special tasks during different events.