Tap on an empty plot, then drag the crop of your choice over the empty plots.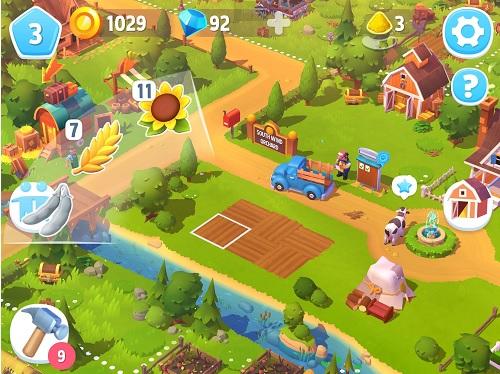 Wait for it to grow fully or use a Water Boost (unlocks at level 8) to speed up its growth.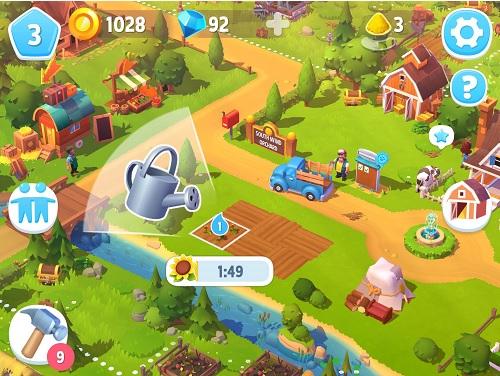 Tap the crops that you want to harvest, then drag the sickle over the crops to reap them.