How can I put an item in the shop?
In Family Island, you can hide the decor and some items in the shop. To hide an item in the shop, tap it and hold your finger there for a few seconds. Once the item rises up, tap the cart icon.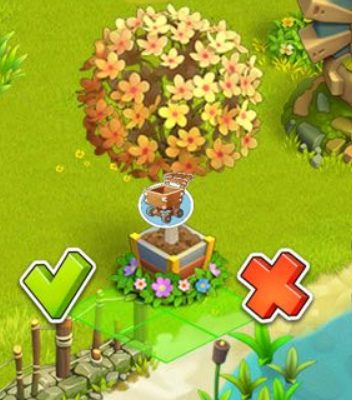 How do I move buildings and objects?
To raise a building, tap it and hold your finger there for a few seconds. A green arrow will then appear, and the building will rise up. Now you can move it wherever you like around the map. To put a building, tap the green checkmark.
Remember: you can't move a building while it is in use manufacturing an item.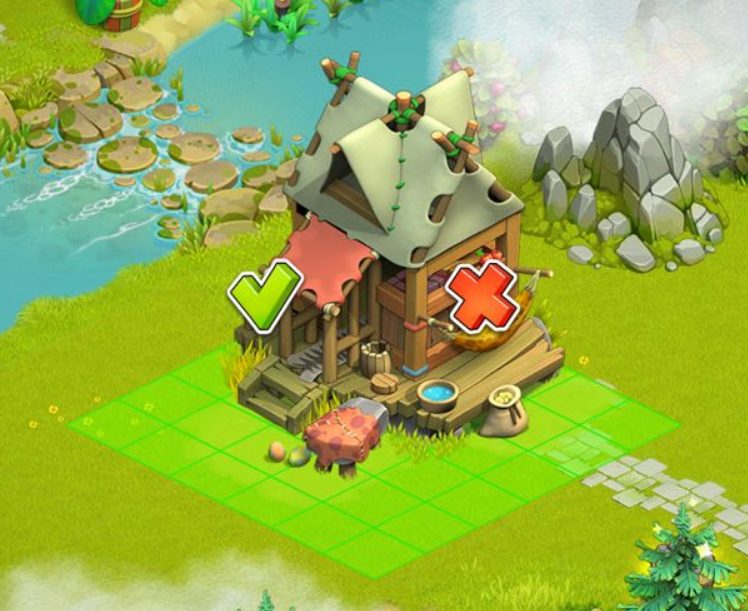 I completed a task, but the quest was not credited. What should I do?
This means that a new task is available! For example, you spent a lot of time to improve the hut. During this time, you have increased your level. It seems as though the quest hasn't been counted, but in fact it just means the next upgrade for the main hut has become available.You've gained more experience for the completed task, and the next task icon has changed!
My storage is always full! What should I do?
If you're running out of room in your storage, it's time to upgrade it. You can also exchange stored resources you don't need for experience. TIP: check if you can upgrade or produce something to free up some space in the storage. Also, check if you can give something to shaman or merchant
Where do I find thorns?
You can find these plants on some of the islands in the game.


How do I feed the animals?
To feed the animals, you need to make feed for them. You can use the mill to make feed.