Welcome to Cooking Diary, a popular cooking game that lets you manage your own restaurant, create delicious dishes, and become a world-famous chef! In this game, you'll take on the role of a young chef named Mary, who is eager to start her culinary journey and become the best chef in the world.
As a beginner, you may find it overwhelming to manage your restaurant, serve customers, and create new recipes at the same time. But don't worry, this guide will help you get started and provide you with some useful tips and tricks to help you succeed in Cooking Diary.
In this guide, we'll cover everything you need to know to get started, from the basics of gameplay to advanced strategies for building a successful restaurant empire. So, grab your apron and let's get cooking!
Tips on completing levels
– Do not collect all the coins from the counter at once—this will help you allocate time efficiently. Customers who came in at the same time need to be served together before they run out of patience.
– Prep main dishes in advance to cope with the constant flow of customers. If you were not able to predict an order, use trays to store prepared food.
– Upgrade both the kitchen and the restaurant's dining area to complete levels with ease!
How do I pick up a dish if both of my hands are full?
If you urgently need to pick up another dish, but both of your hands are full, you can put a dish down on a tray. Once you have placed a cooked dish on the tray you can start cooking the next one.
Depending on your upgrades, there can be one or two slots where you can put dishes in order to free up a hand.
A customer won't accept their order.
If a customer won't accept their order, make sure you have combined the right ingredients. You may have failed to add a certain ingredient or added an extra one.
If the problem persists, please contact tech support. Describe the problem and provide an email address at which you can be reached (optional).
What should I do with burnt dishes?
Burnt dishes should be thrown in the trash. You cannot cook or pick up new dishes until the burnt dish has been thrown away. When you throw away a burnt dish you lose a portion of the coins you have earned equal to the cost of the dish.
What are achievements?
Achievements are extra opportunities to earn in-game currency by performing certain tasks.
Achievements can have one or three steps. The reward for completing each new step is better than the previous one.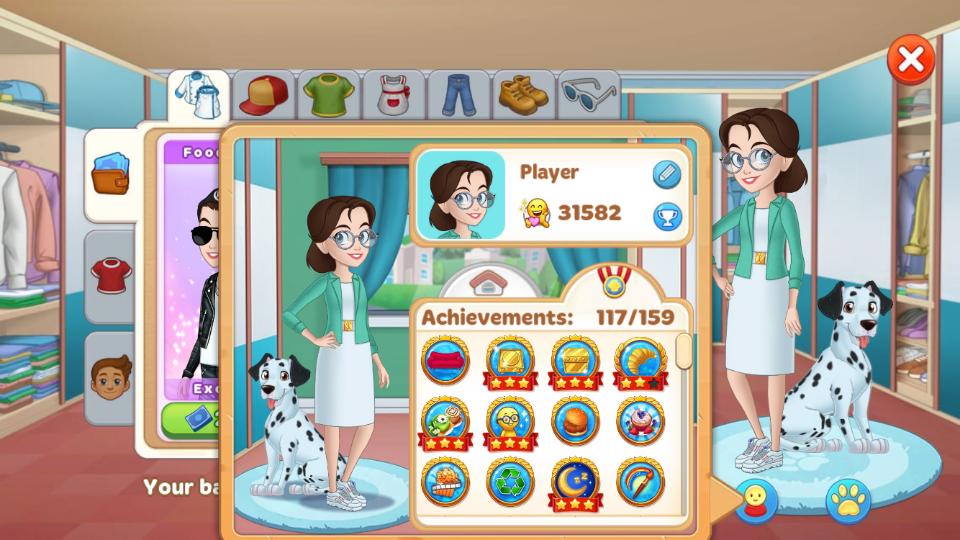 You can view a list of all your earned and available rewards in the Achievements section of your Diary.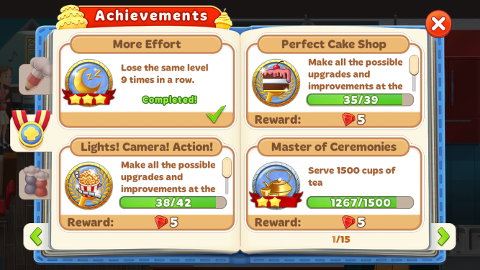 How do I unlock new restaurants?
Restaurants are unlocked when you reach a certain level.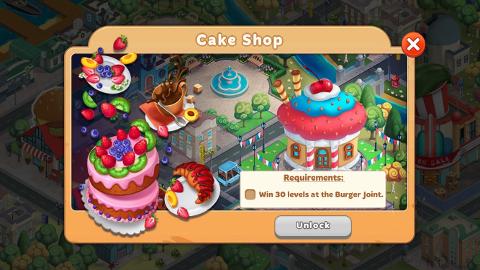 How do I find out where I am on a leaderboard?
To find out where you are on a leaderboard, just tap the corresponding button next to your Diary. Leaderboards are divided into Restaurant Leaderboard and Best.
In the Restaurant Leaderboard, you can see what place you occupy in the rankings for a specific restaurant.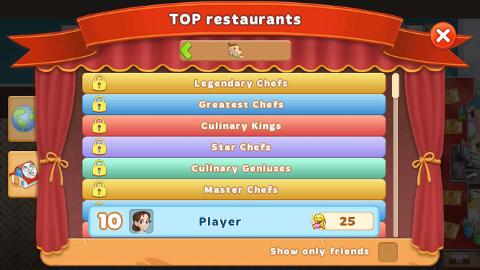 The Best list ranks players from all over the world by how many customer smiles they earn. To get smiles, you need to serve customers with maximum patience.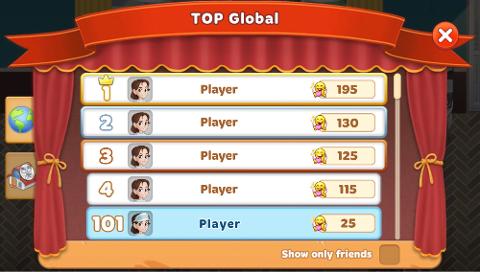 What is restaurant income?
Every restaurant has its own income in the form of coins. This income is available every four hours.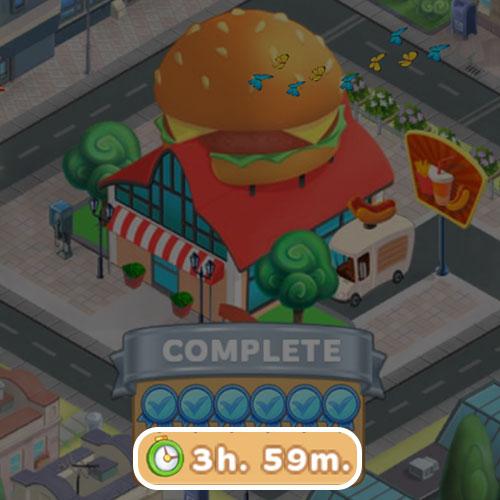 To collect your income, tap the Income button.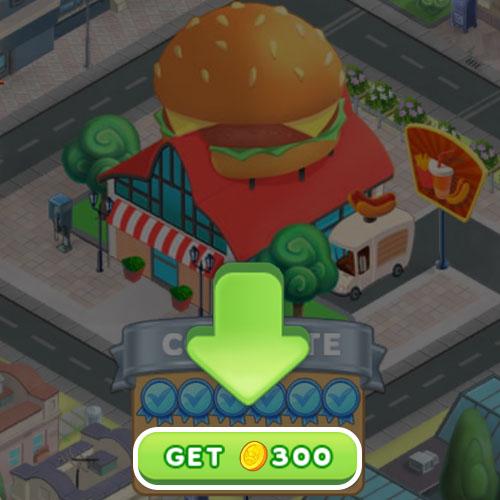 The number of coins you receive depends on how many upgrades your restaurant has. The more upgrades you have, the more coins you'll get.
How do I increase my restaurants' prestige?
Every restaurant in Cooking Diary can have up to six prestige medals.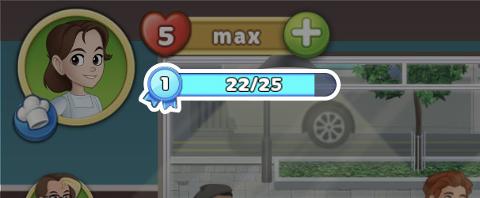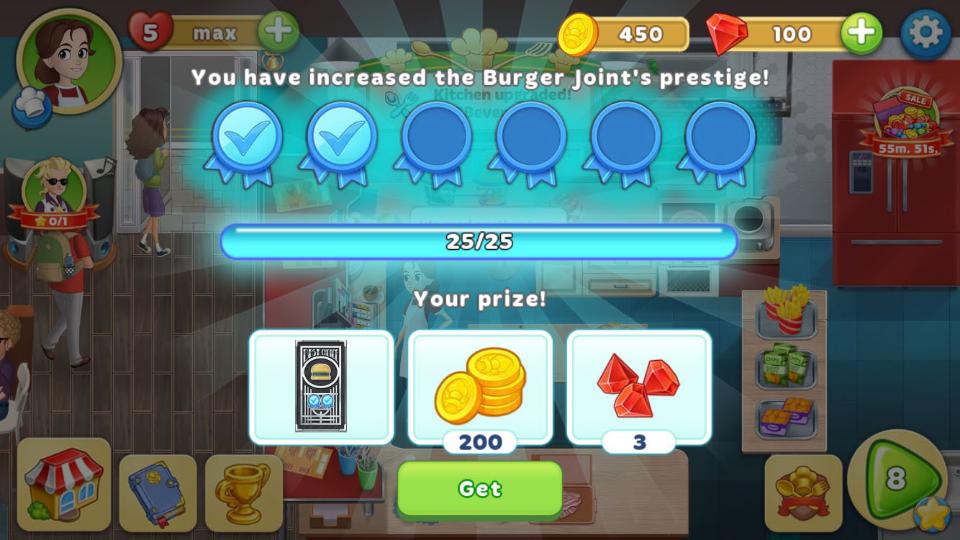 Prestige points are awarded for all items bought for a restaurant.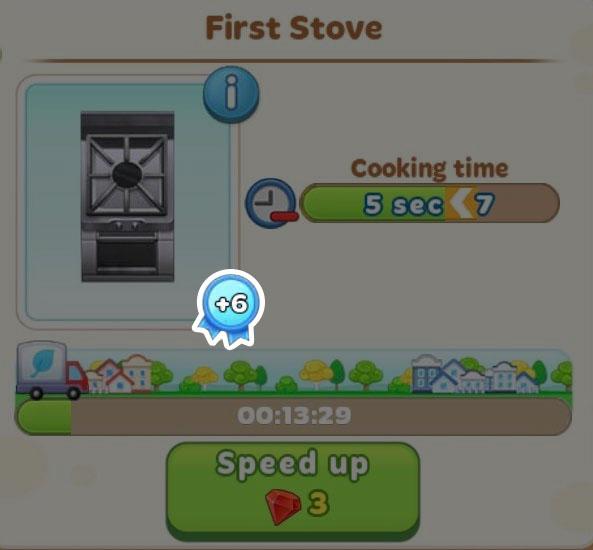 Each new prestige medal increases the restaurant's income, and gets you valuable prizes and unique rewards which you can proudly hang on your wall.
How do you fill combo orders?
Earn more coins by completing combo orders. Combo orders can consist of 3, 4 or 5 dishes that must be served to customers as quickly as possible.
x3 dish combo order = +2 coins;
x4 dish combo order = +3 coins;
x5 dish combo order = +5 coins.

How do I regain lives? How many can I have?
Lives are your attempts in game. A player can have no more than 5 lives. If you lose a level, you lose one life. You regain lives with time, one every 30 minutes.
The number of lives you have and the amount of time you have to wait to get your next one is displayed in the upper left corner near your avatar. You can also use rubies to regain a life.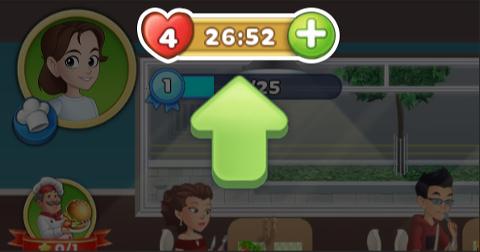 You can ask your Facebook friends to send you lives too by tapping the Request Lives button. You can send lives to your friends using the button for that.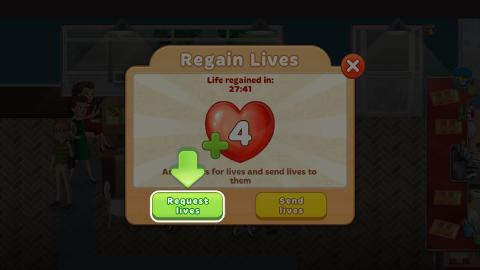 If you already have the maximum number of lives, you cannot use the lives your friends send you. But don't worry, they won't disappear. You can use them later.
How do I complete a level with extra goals?
There are now levels with extra goals, which are marked with special icons. To complete those levels, you need to do more than just earn a certain number of coins. There are other conditions to meet:
Good Mood Food: no customers can be in bad moods;

Super Service: all customers must receive their orders;

Utter Delight: serve a set number of customers with full mood meters;

Where There's Smoke: avoid burning dishes;

Sustainable Dining: don't throw away any food.

If you are having trouble, try upgrading the interior of your kitchen or using boosters!
If you fail a level with an extra goal (Super Service, Where There's Smoke, Good Mood Food, or Sustainable Dining), then you can use the Second Chance booster to continue playing.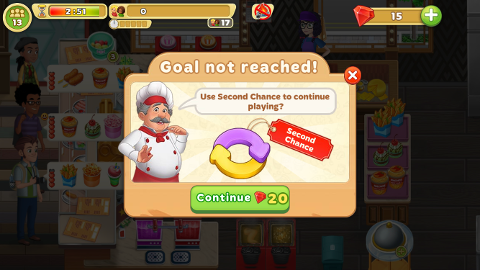 What are special customers?
From time to time, special customers come to the restaurant. You can recognize them by the special color of their orders:
An impatient customer: this customer comes in unwilling to wait very long for their food. You'd better serve them first, or they might leave.

A forgetful customer: this customer has a bad memory, so they often forget their order. You need to remember it for them. You can give them their dishes whenever.

Indecisive customer: this customer will take a long time to choose one dish after another. Be ready to wait for their order.

Loyal customer. This customer absolutely loves your food! Loyal customer will accept any dish, including snacks and drinks.

Fun Customer. Serve this customer quickly and they'll boost the mood of everyone around! But, if a Fun Customer leaves unhappy, then the other customers' moods won't increase

What is a daily reward?
A reward you get once a day for playing the game for 5 days in a row. For each of the five days the reward gets bigger if you don't miss a day. If you do, the counter goes back to the first day.
How do I advance the story?
Earn stars in restaurants to advance the story. If you've already collected all the stars in a restaurant, you need to move on to another restaurant.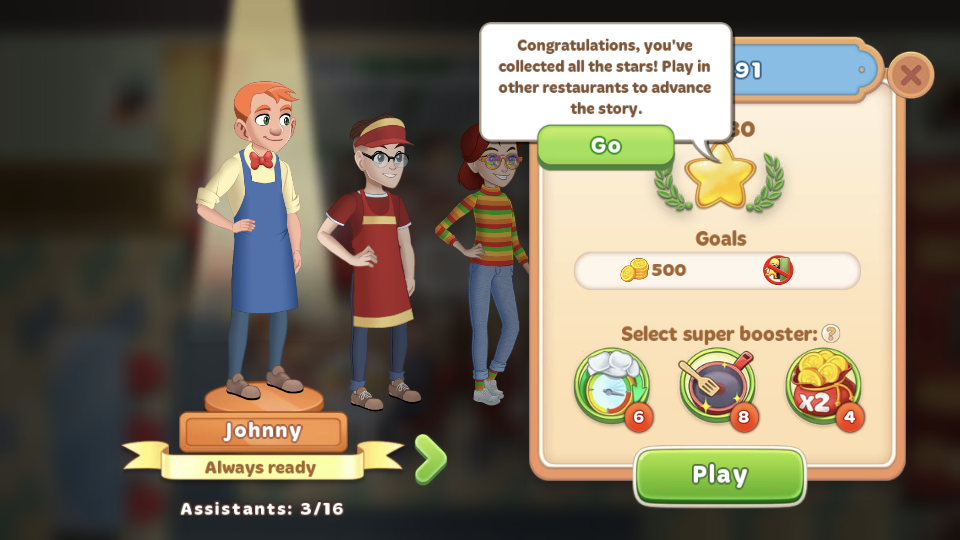 How do I unlock a new district of Tasty Hills?
To unlock a new district in Tasty Hills, you need to collect a certain number of plot stars.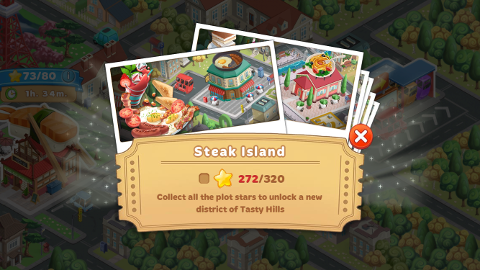 You can earn plot stars in levels marked with stars.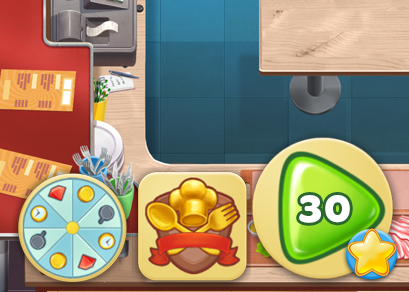 Level Goals
The game has different goals that you need to meet to complete levels.
Goal – Collect Coins
To achieve this goal, you need to earn a certain number of coins. The better service you provide, the more coins you get.
Goal – Serve Customers
To achieve this goal, you need to serve a certain number of customers. However, it doesn't matter what mood the customers leave in. At the end of the level, you get the coins you earned based on your performance.
Goal – Collect Hearts
To achieve this goal, you need to collect a certain number of hearts from customers. Hearts are awarded for customer patience. The better the mood your customers are in, the more hearts you get. At the end of the level, you get the coins you earned based on your performance.
What's the Food Truck?
The Food Truck is a time-limited event that takes place in the game from time to time.
As you make progress along your Food Truck route, you can receive a variety of rewards:
– exclusive outfits;
– unique restaurant decor;
– boosters;
– rubies.
Differences between the Food Truck event and normal restaurant levels:
1) There are two counters for ordering;
2) Customers pay in a currency that is unique to each event;
3) When the event is over, all the currency you have won will expire.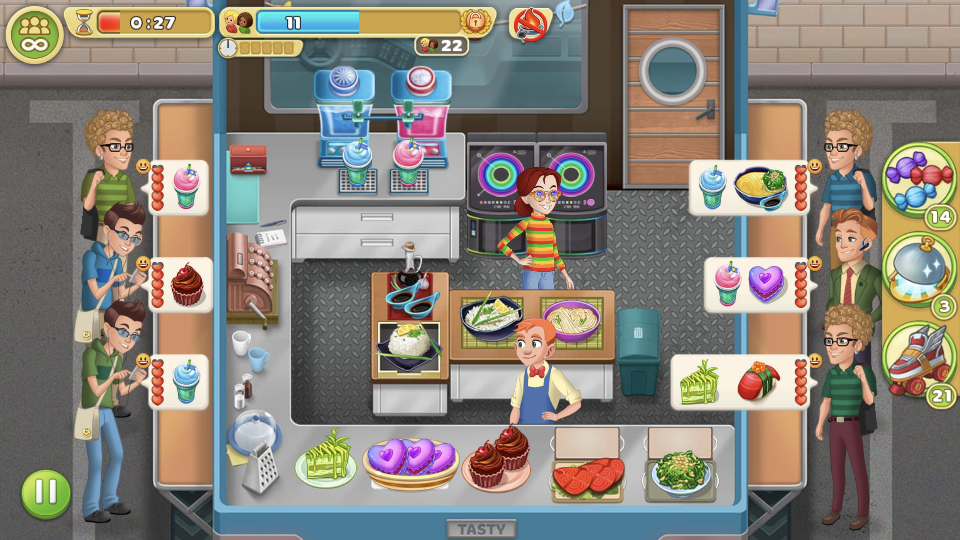 What are Daily Quests?
Daily Quests is a repeating game event. It gives you different goals to reach in order to earn rewards.
To view your daily quests, tap on the notebook icon on the left-hand side of the screen.
Important:
There is a time limit for completing daily quests. They refresh every 24 hours. You can complete a maximum of 3 quests in one 24-hour period.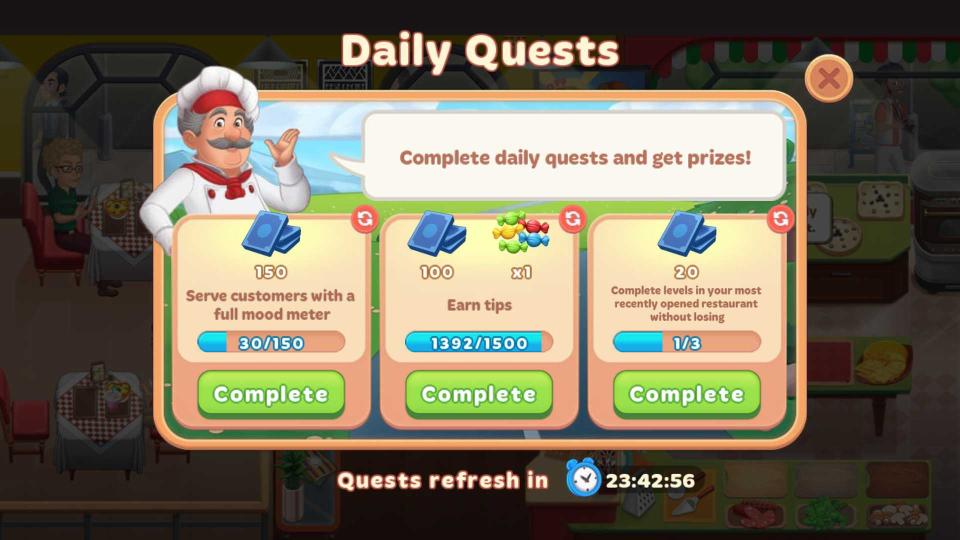 What is Turbo Chef Mode?
Turbo Chef Mode is a regular game event/competition.
In Turbo Chef Mode, your task is to earn as many points as you can by completing a specific quest. The quest itself consists of several stages. You get a reward for completing each of the stages.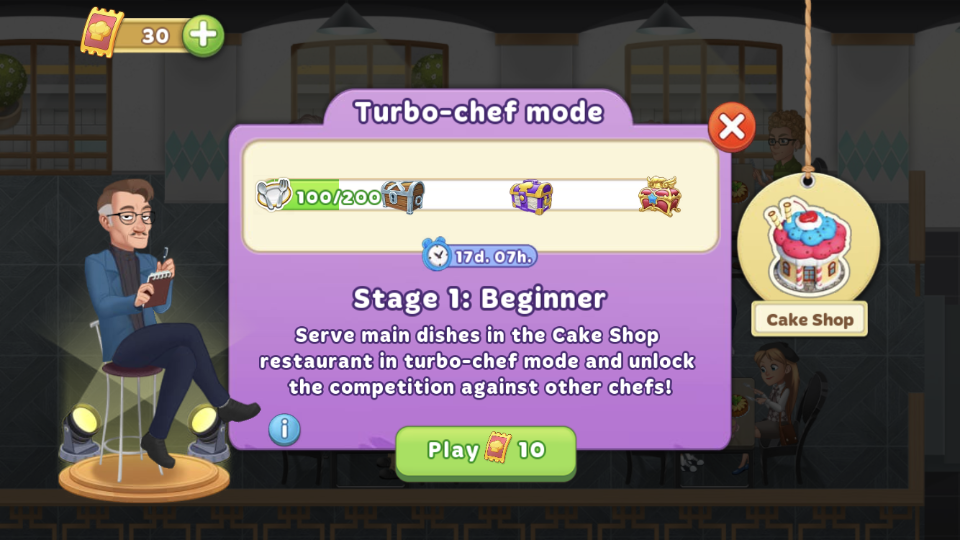 Turbo Chef Mode features:
• infinite number of customers;
• infinite time;
• gradually increasing difficulty;
• constant presence of special customers;
• additional goals;
• customers' coins are automatically collected.
After completing all the stages of the quest, you get the opportunity to compete against other players for spots on the Culinary Bulletin's list of the TOP 100 best chefs. When the event timer is over, all the players who got into the TOP 100 receive a reward.
The player who took first place gets a picture of their character on the cover of the Culinary Bulletin magazine.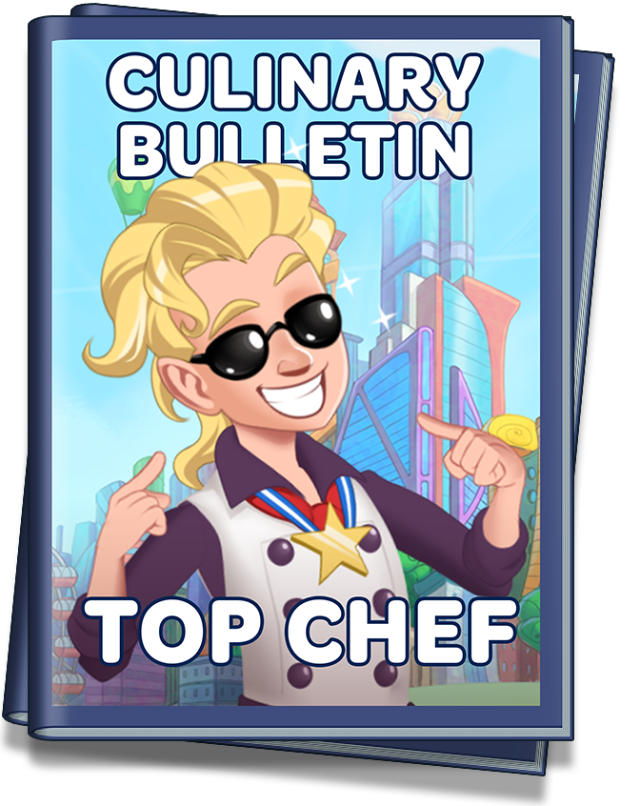 To take part in the event, you need to accumulate the required number of tickets by completing levels in any restaurant or food truck.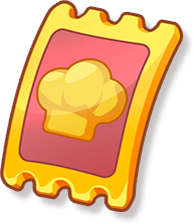 What is the Culinary Tournament?
The Culinary Tournament is a competition between players where you need to climb the rankings by completing certain quests. Players in the top spots receive a reward at the end of the event. The higher the player's position in the rankings, the more valuable the reward.