Exploring the Sate Map Now!
There's no Google Maps, no GPS and no tourist service – yet, get ready to explore the State. Disperse the fog by sending your scouts. Are you prepared for the atrocities you'll find?
Note: This function involves fog. But in order to preserve the experience of current players, the fog will have already dispersed completely on all accounts on current servers (1-11).
Getting ready to Explore
You need an Exploration Shack in game The Walking Dead: Survivors to explore. (Unlock one when your Town Hall reaches Lv.3, Lv.8 and Lv.13.)
Then construct an Exploration Camp and assign a Survivor to it. Now you can scout other players. Level up the Exploration Camp to reduce scout and exploration time.
Note: The scout function now associated with the Exploration Shack. You can send out 3 scouts at the same time at most. This does not influence the Marching Queues.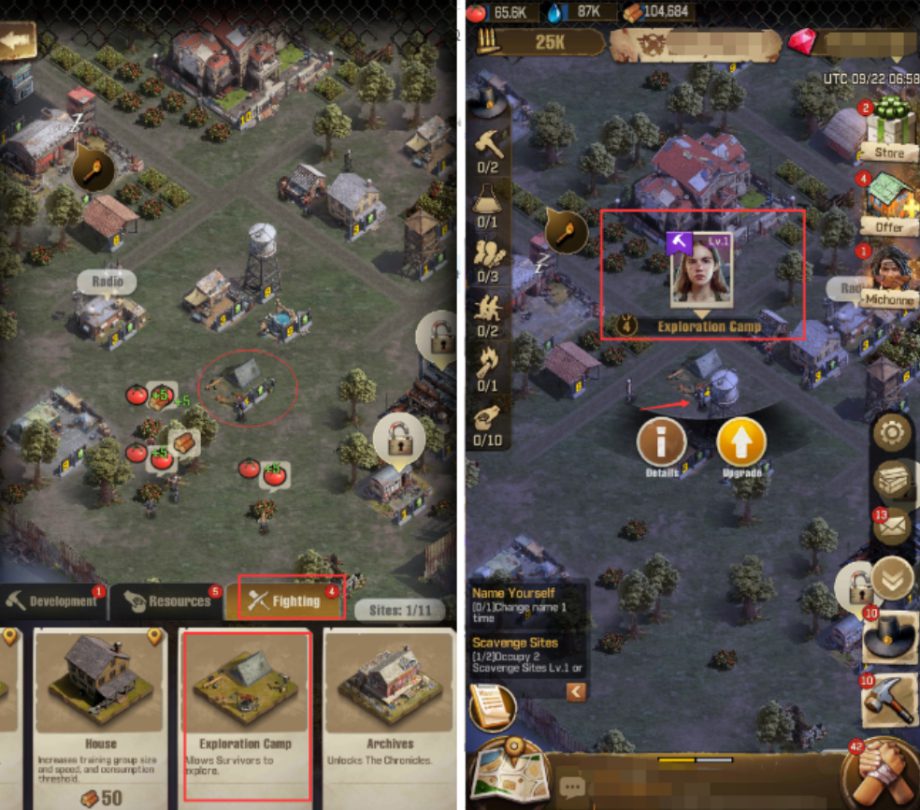 Dispersing the fog – The Walking Dead: Survivors Guide
Tap on a foggy area to explore it. A Survivor will go there, dispersing the fog so you can see the area.
You can only disperse fog in areas that border areas that are already cleared.
We've added Water Towers to the map. These give a wider view of the area than normally.
You can not only see the areas that you have explored, but also the areas nearby Town Hall of Clan members.
The special item 'Area Map' disperses the fog.
Note: You can't relocate to a spot that's still foggy, and you can't battle in the fog. Dispersing the fog is therefore also a way to get more battle options.
Exploring and getting rewarded
When you explore, you will sometimes find Abandoned Camps. At Abandoned Camps marked with a gift icon or logo, something unexpected will happen. Tap to view the event and rewards.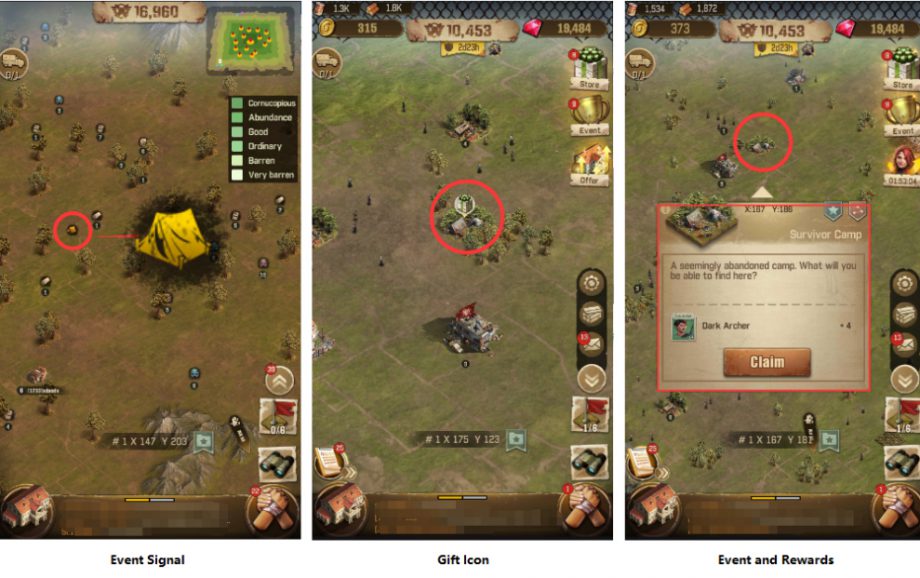 If you see a Water Tower, tap it to get a better view of the area. If this reveals an Abandoned Camp where something's up, you will receive a letter about it.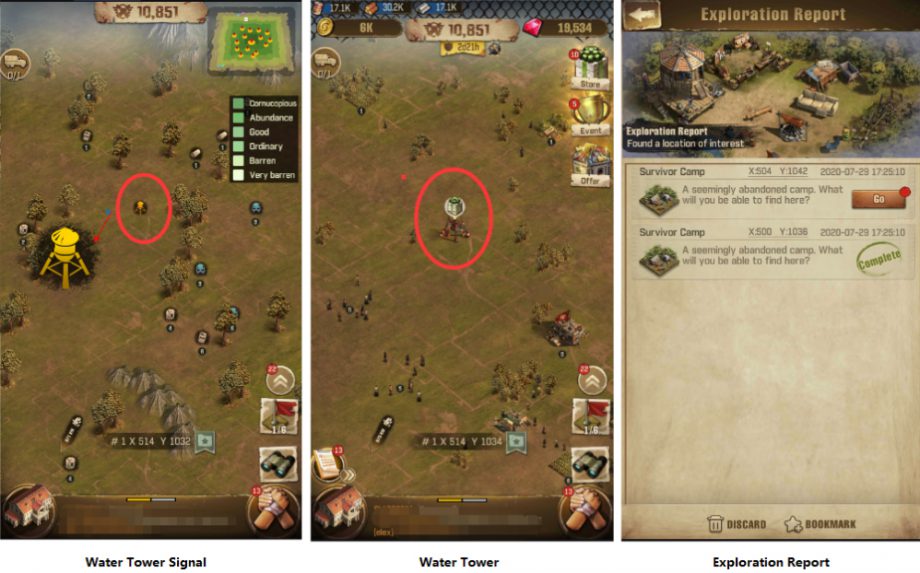 In Abandoned Camps in The Walking Dead: Survivors, you might find an Area Map. This item can disperse fog. (If the fog is already dispersed, then instead of an Area Map, you'll find a 5 minute Speed Up item.)