What is the goal of the game?
The first team to reach the set amount of kills wins the game.
In the 2v2 arenas it's 5 kills and in the 3v3 arenas it's 7 kills.
When does my hero deal damage?
Either with your abilities (including Move Attack) or whenever one of your teammates sets you in motion with their Move Attack. Hero's attacking state is represented with glowing hands.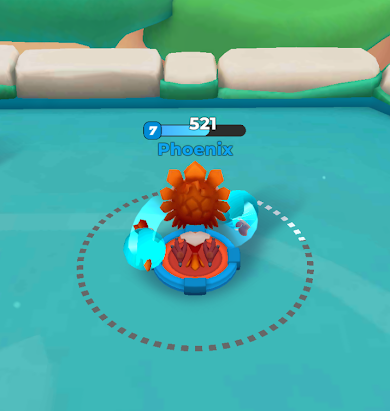 How does the matchmaking work?
Matchmaking is based on your hero's Trophies – not your levels or your total Trophies. Only players in a certain Trophy range can get matched.
What are the rewards I can get from a battle?
For each victory, you receive a Chest, Coins and Trophies. You get bigger rewards from Chests that were obtained from higher arenas.
What is a Quick Cooldown event?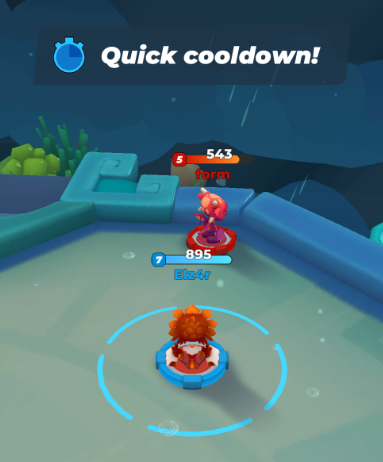 When a Quick Cooldown appears everyone has their cooldowns reduced until the end of the match.
When does a Quick Cooldown event appear?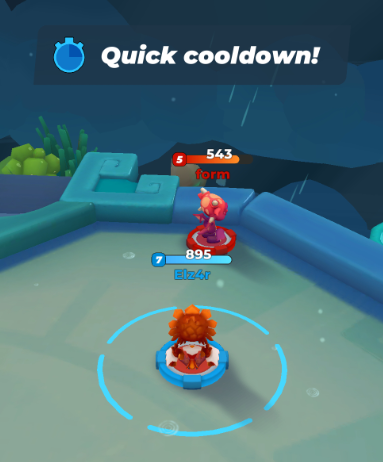 Quick Cooldown appears after a certain time passes during a match – In 2v2 arena Quick Cooldown appears after 75 seconds and in 3v3 arena it appears after 90 seconds.
What is the green heart-shaped object that appears in the arena?
Med-kit. Arena has a pre-defined spawn points for the Med-kit with appropriate cooldown, there can't be more than 1 Med-kit present in the Arena. Med-kit is picked up upon character collision and heals for 40% of the character maximum health.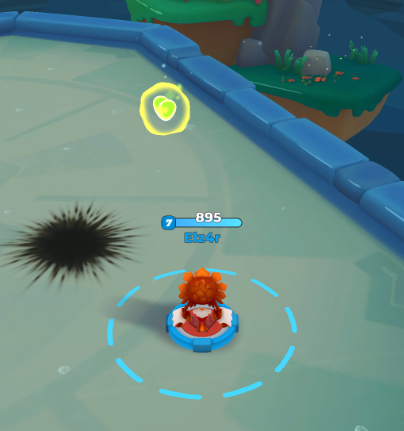 Was there a bot in my game?
It's possible. We fill the teams with bots If there aren't enough players in a queue with a similar Trophy range.
Will there be more game modes?
Yes! Currently there's only team-deathmatch but we'll definitely introduce new game modes in the future.
What's the difference between a ranked and practice match?
When do I play a practice match?
If there is too big of a hero trophy differnece in your lobby(Players unlock lobby with a 3v3 arena – 250+ total trophies).
What's a practice match?
In a Practice Match, you will always play versus bots. You can't gain any rewards(meaning Chest, Coins and Trophies) and hero levels are capped based on the the hero level of a player with the lowest amout of trophies in the lobby.
When do I play a ranked match?
If there isn't too big of a hero trophy differnece in your lobby or if you play solo.
You'll always play ranked matches by default If you haven't unlock lobby yet.
Is there an in-game chat?
Currently heroes in game communicate based on automatically triggered emojis.