Guess who checked into our island resort? It's the all-female football team Tenacious Turkeys! Their quarterback, Kate's old friend, says that they're all bummed out because they missed playing in the tournament due to bad weather. To cheer them up, Kate is organizing the Thanksgiving Turkeyball, a friendly tournament on the island. But this tournament has a new rule: in honor of the Tenacious Turkeys and Thanksgiving, all participants will wear a bulky turkey costume while playing! Their coach thinks this is a brilliant idea. And so did the neighboring resorts as they are all eager to join in the game.
If you are at least Level 9, you will get the chance to join the fun in the "It's Turkey Bowl Time!" event. You will need to force-close the game to see the update, or even reboot your device.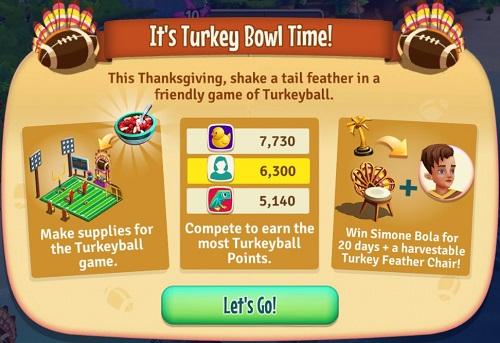 The Thanksgiving Turkeyball is a Leaderboard event and it is made up of two rounds. Turkey Bowl Round 1 starts on November 21 and ends on November 26. Next, Turkey Bowl Round 2 will run from November 27 until December 1. Earn a Gold Rank in any of the Rounds and you will win Simone Bola, a Temporary Farmhand, for 20 days. Aim to reach the Gold Rank in both Rounds to get the Harvestable Turkey Feather Chair!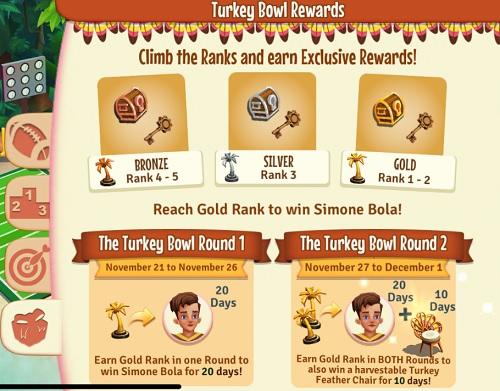 Start off the tournament by tapping on the Field near the beach.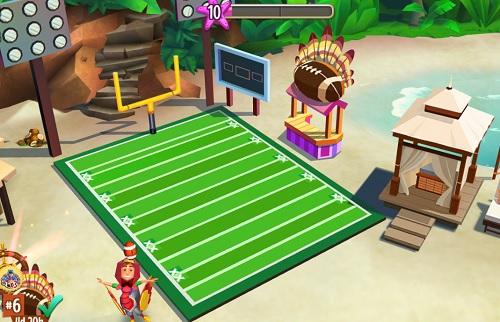 You will compete for the highest rank on the Leaderboard by collecting the most Turkeyball Points. You can collect Turkeyball Points by crafting supplies and completing orders in the Leaderboard. The higher you rank in the Leaderboard, the better are the rewards you can win!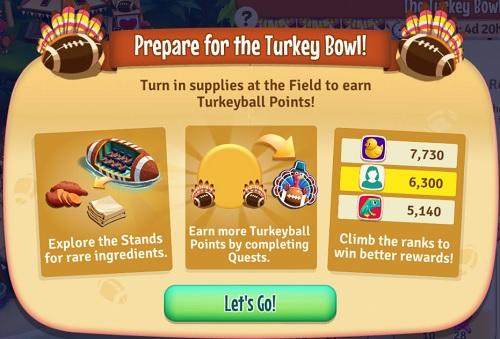 Look out for Watermelon Helmets around the island to win extra Turkeyball Points!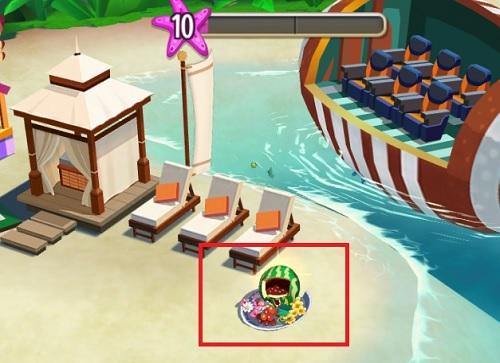 As you progress in the Leaderboard, you will also be able to reach your Daily Goals! Reaching your Daily Goals will give you Badges.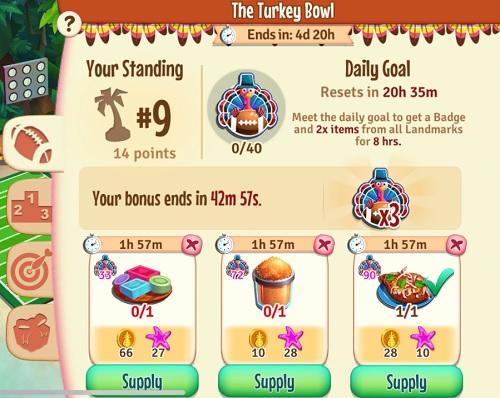 Collect Badges to unlock rewards. These rewards will change for each round.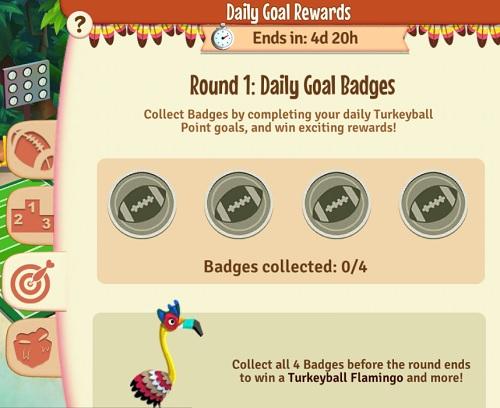 Boost with Bonuses!
To increase the amount of Turkeyball Points you receive, use these Boosts: x1.5 and x2 Point Bonus Boost. You can upgrade x2 Bonus to x3 to get even more Turkeyball points.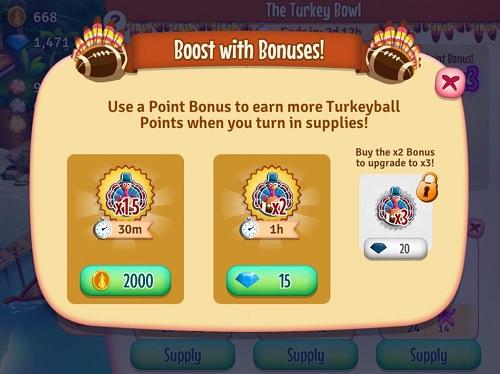 Temporary Landmark: The Stands
The Stands is a temporary area that you can forage for event items needed during the Thanksgiving Turkeyball event.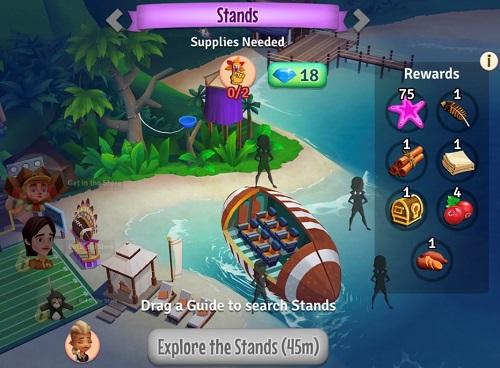 Temporary Guides: Coach Frankie Downs (coach) and Nicky Downs (mascot)
You can purchase Frankie Downs and/or Nicky to help you find rare event items and more.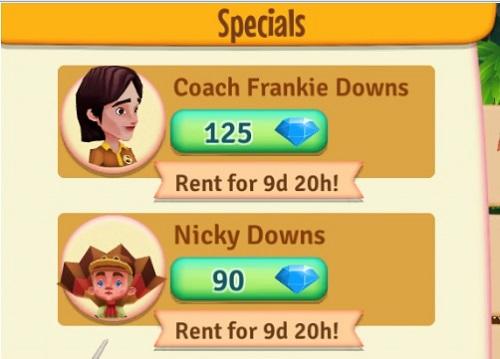 Note: Coach Frankie Downs and Nicky are temporary farmhands, and will only stay on your farm for the whole duration of the Thanksgiving Turkeyball event.