Indulge in thousands of challenging match-3 levels filled with delectable candies and cakes.
Embark on a tasty puzzle adventure with our free game – switch and match candies to your heart's content. Travel through a sweet cookie house filled with candy treats, and you'll be hooked on the colorful selection of candies, cookies, jams, jellies, chocolates, waffles, ice cream, honey, sweets, and biscuits – a treasure trove of tasty match 3 puzzles! Compete with millions of players in puzzle events, or challenge your best friends to see who can achieve the highest score!
Sweet Candy Match is a stylish and addictive candy-crushing match 3 puzzle game that's perfect for adults and kids of all ages. With the lovely bear as your companion, quickly pass through the match 3 levels and enjoy unlimited upgrades.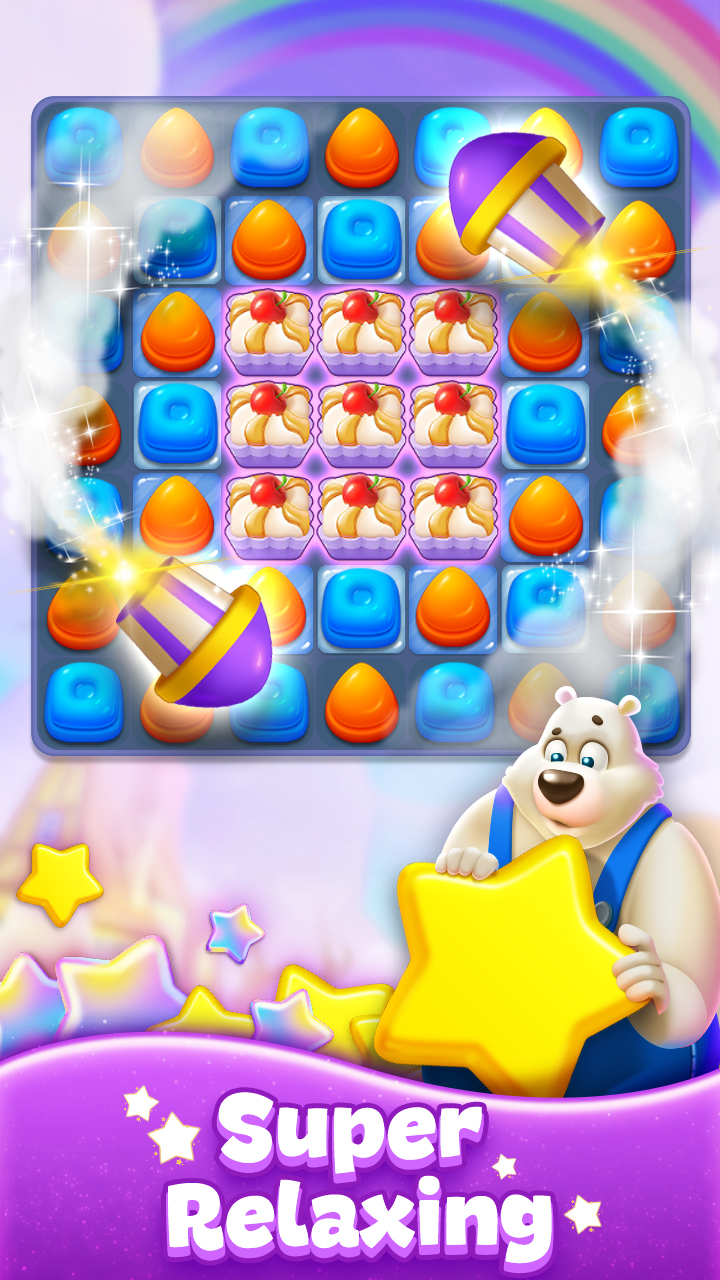 TASTY CANDY GAME FEATURES:
Experience the most classic match 3 gameplay with unique sweet candy blast free games!
Enjoy easy and simple match 3 levels that help you release your stress and relax your brain!
Encounter fun obstacles like pink bears, yellow ducks, mysterious boxes, UFOs, coconuts, toasters, macarons, cookies, jams, lovely elephants, and milk, and collect them for great rewards!
Enjoy smooth and crisp visual feedback that surpasses any other match 3 elimination free matching games!
The game is 100% FREE, and you don't need wifi to play it- it is an OFFLINE game you can enjoy anytime, anywhere.
Easily access coins, boosters, unlimited lifespans, and coloring props to crush cookie jams!
Challenge your friends on social platforms, including Facebook, to get more golden stars and top the leaderboard!
HOW TO PLAY:
Slide to match 3 or more candies of the same color!
Crush as many candies as possible around the coloring obstacles to eliminate them!
Take advantage of powerful matching game props to crush tasty obstacles and candies quickly and efficiently!
Challenge treasure match 3 levels to earn lots of gold- endless treasure is coming!
Complete the interesting match 3 levels and receive full golden stars!
Match candies to synthesize more powerful and colorful game props!
The puzzles for free adventure games will keep you craving more. An exciting and colorful candy blast adventure game is calling you! Enjoy your time and have fun!