By winning scenes and filling up the blue badges, you'll receive prestige flowers. With those you'll upgrade Margaret's Memorial and other areas around your island over time. Blue badges fill up with each won scene so you do not need to reach a certain score.
An act is made of five scenes or more. You see how many scenes on Iris's Eyes main screen. Once you have completed an act, you restore more vitality to Artemis Island and you'll see beautiful new features come to life on and around your island. Beautifications are permanent upgrades in your game but will not add prestige.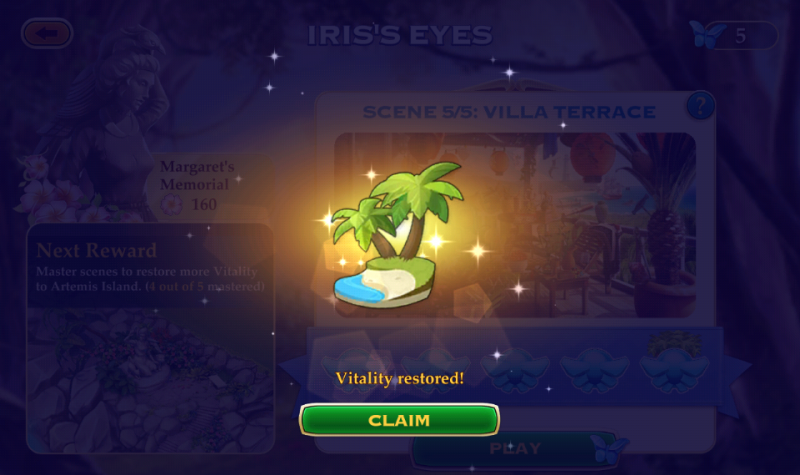 After finishing an act, you can tap Margaret's Memorial to see when the next act that will become available.