Iris's Eyes is a special hidden object search feature with a twist to the original search you already know and love! Instead of seeing words on your screen, you look for items by matching them with silhouette clues that slide on a "conveyor belt".
You will find the feature unlock at Chapter 6 on Margaret's Memorial, near the Collection's Beach House on your island. A tutorial will display when you open the feature for the first time to show you everything you need to know!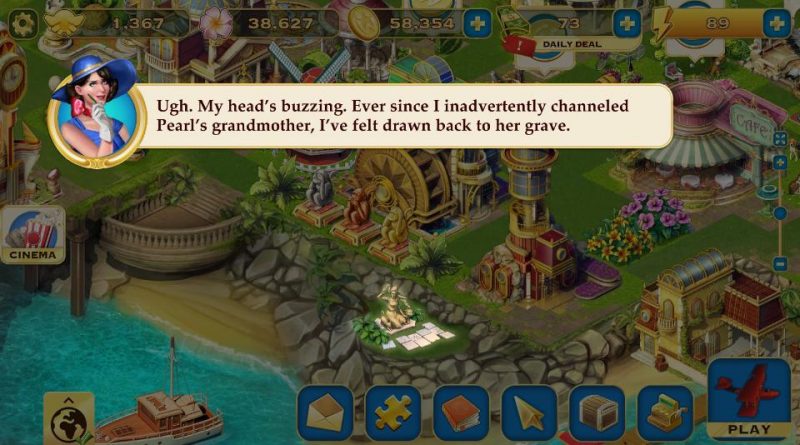 Your goal is to find all objects before you run out of time. You lose the round if the bar fills up with item plates OR if you run out of time before you have found all items which spawns the gate closing the bar. You can always use the hint tool if you don't see an object right away.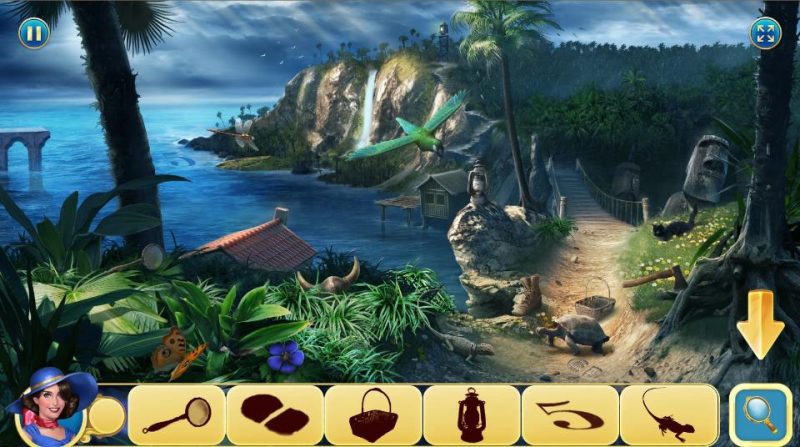 If you lose a scene because the bar is closing over the last needed item, you can buy more time with cash.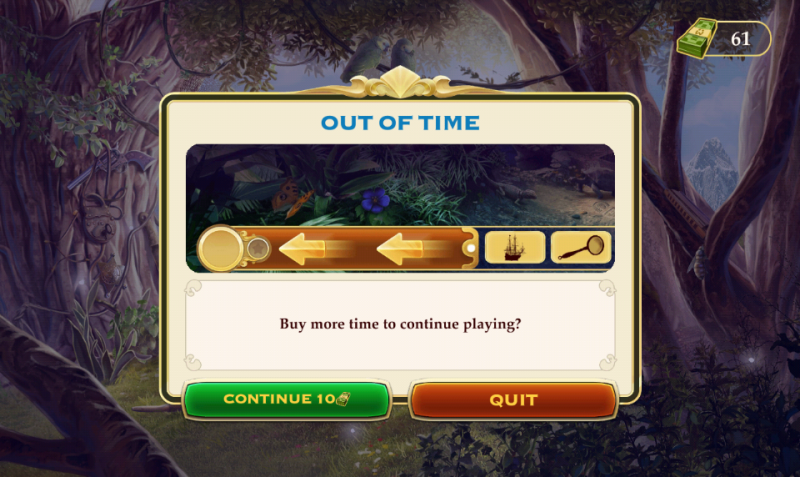 To play Iris's Eyes scenes, you need blue butterflies, they are your energy unit. Each round you play costs 1 butterfly. You collect them by playing and winning normal hidden object scenes and they're rewarded to you randomly. Keep in mind that you can't save up more than 10 butterflies.