By tapping/clicking on the boat sitting just offshore by Orchid Island's Lighthouse, you can visit your friends' islands. This feature unlocks at 27 Stars. When you tap on the boat, you will be shown a list of June's Journey fans, and if you are connected to Facebook, you'll see some of your real-world friends who play the game too!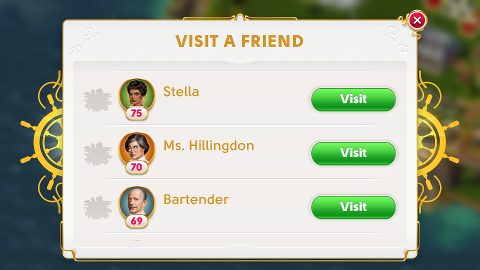 Tapping the green Visit button will take you to your friend's island so you can look around and see how beautiful it is. Tap the green Home button to travel back to your own island.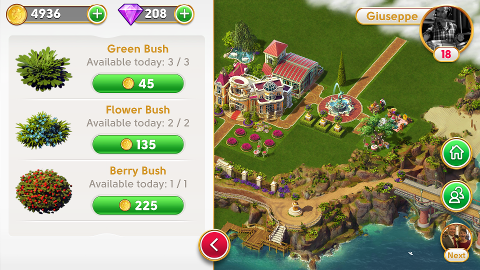 If you really like your friend's island, feel free to buy a plant to leave as a gift for them!
If one of your friends visits your island and leaves you a plant gift, you cannot move it but you can choose to keep it or cash it in for some Diamonds! Gifting back is not automatic, so don't forget to hop over to their island with a plant to say "thank you!"