The sixth and last scene in each chapter is called an Adventure Scene.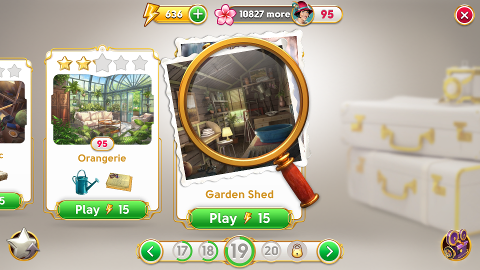 Adventure Scenes are interactive puzzles with no time constraints. Find and use objects in the scene to solve the puzzle and continue the story. Once complete, the next chapter will be available to play if you have collected enough Flowers by decorating Orchid Island.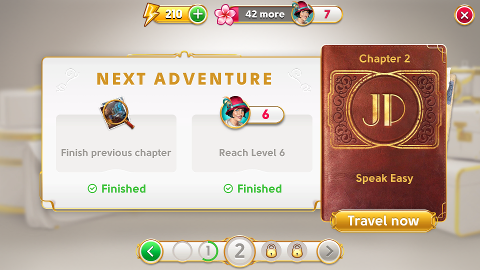 Adventure Scene gameplay is special and fun. To show you in a bit more detail, below is a walkthrough of the Adventure Scene in Chapter 1.
*** WARNING — SPOILER ALERT *** IF YOU CONTINUE READING, YOU MIGHT SPOIL THE CHAPTER 1 ADVENTURE SCENE, SINCE EACH ADVENTURE SCENE ONLY HAS ONE SOLUTION.
READ ON IF YOU ARE SURE.
OK – HERE GOES:
1) You will need to find the grayed-out objects shown at the bottom of the screen. In this case, the object you need is a key.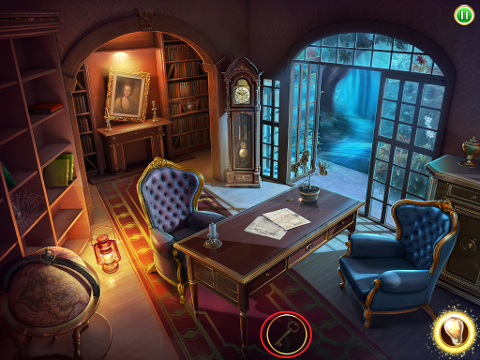 2) See that potted plant on the desk? There is a little glow on the plant to show that this is an object of interest.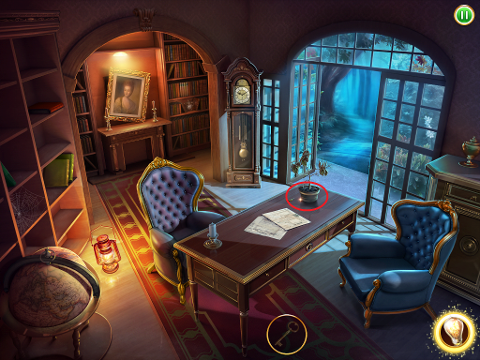 3) Tap the plant to move it. Awesome! There's a key underneath! Tap on it to collect it.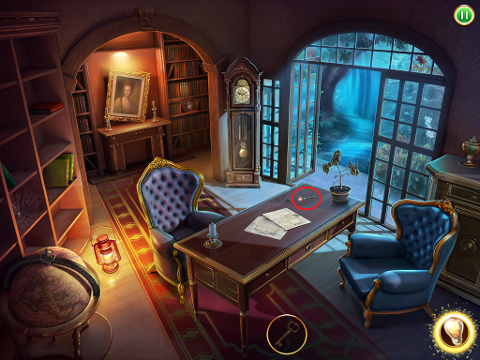 4) Let's see if that key unlocks the desk's drawer. Click/tap and hold the key, and drag it over the desk drawer.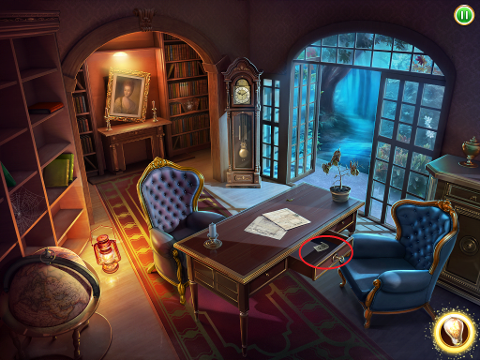 5) Voila! The drawer opens, and there is a note inside! Click/tap it to collect it. Hmm… what do you suppose it means? It seems like there might be a safe in the room, and this is the combination…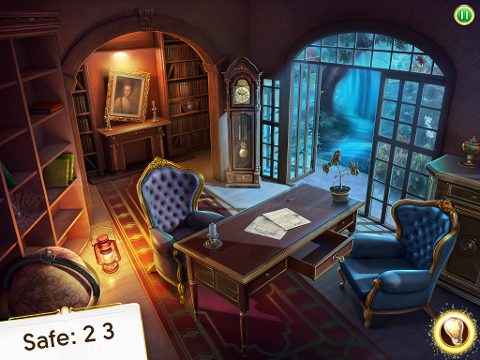 6) That painting above the fireplace seems off-center, perhaps there is a safe behind it? Click/tap it to find out.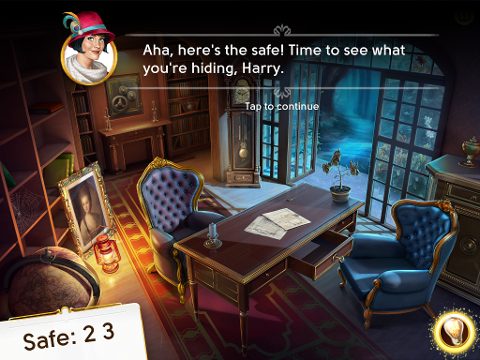 7) Yes! Let's try the combination by tapping on the numbered wheels.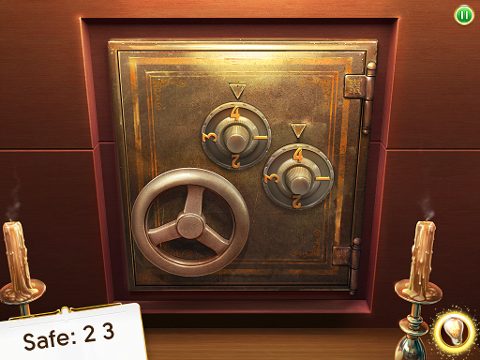 8) That worked! Find out what's inside by tapping on the safe door to open it.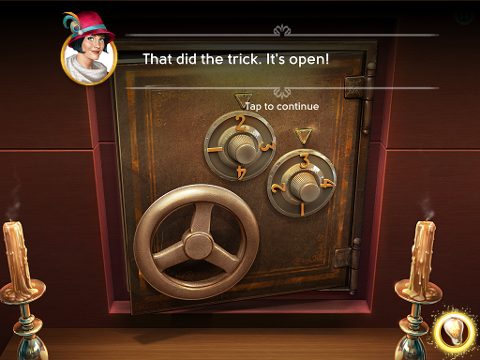 We hope you enjoyed your first Adventure Scene! Future ones will be more complicated, but figuring them out is all part of the fun! Good luck.